What are Zone Maps?
The USDA Hardiness Zone Map divides North America into 11 separate planting zones; each growing zone is 10°F warmer (or colder) in an average winter than the adjacent zone. If you see a hardiness zone in a gardening catalog or plant description, chances are it refers to this USDA map.
Gardeners need a way to compare their garden climates with the climate where a plant is known to grow well. That's why climate zone maps were created. Zone maps are tools that show where various permanent landscape plants can adapt. If you want a shrub, perennial, or tree to survive and grow year after year, the plant must tolerate year-round conditions in your area, such as the lowest and highest temperatures and the amount and distribution of rainfall.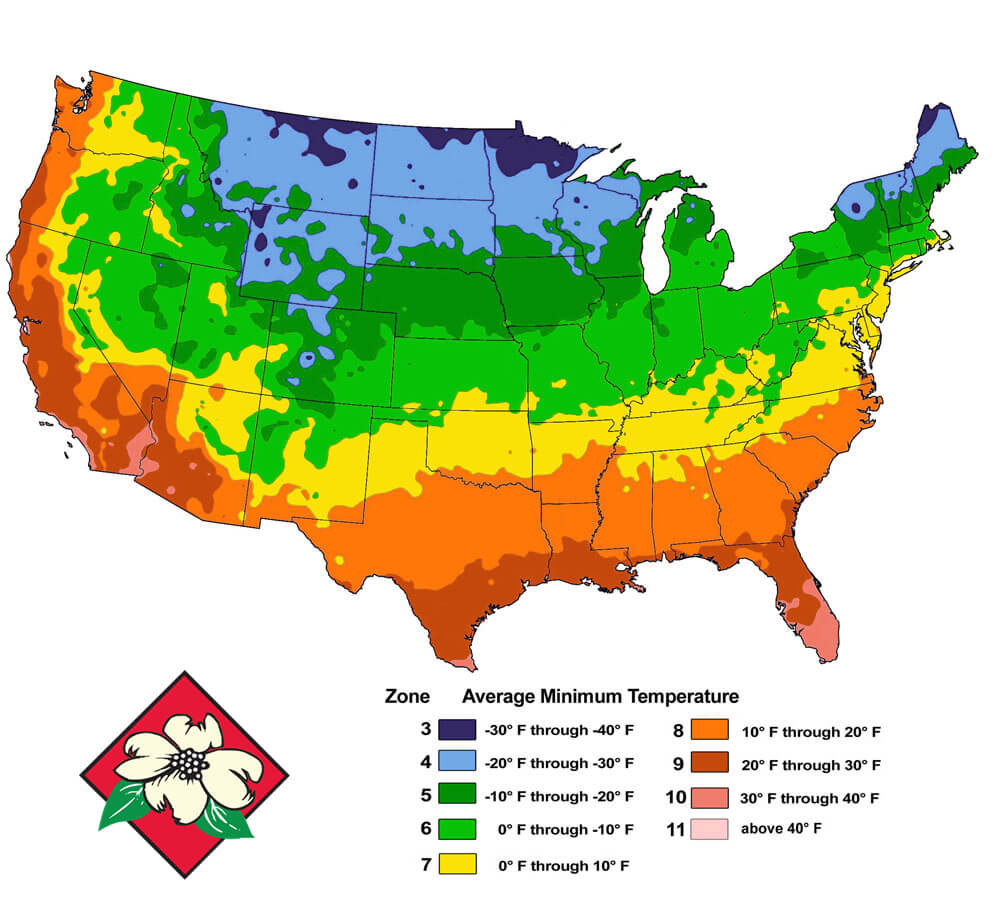 Family owned & operated since 1982. Faron Green Nursery is a wholesale grower of quality shade and ornamental trees, evergreens, deciduous, and ornamental shrubs.
  1444 Holcomb Road McMinnville, TN 37110
Click for Directions
  931-934-2509
  844-835-6107
Office Hours
Monday - Friday 7:00 AM-3:30 PM
Saturday & Sunday - Closed